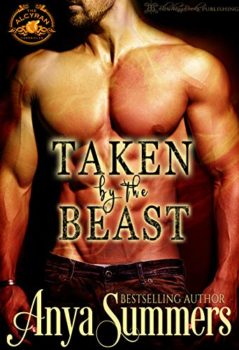 Alcyran Chronicles #1
August 22, 2018
S & G Books, LLC
Available in: e-Book, Trade Size
Taken By The Beast
Gemma's life was nearly perfect. She's just graduated from college and is heading off to graduate school in the fall. She and her best friends are taking a trip she's always dreamed about. Only, nothing goes as planned. After being chased on the streets of Dublin by a freaking monster, they get sucked into a portal and wind up on another world. As in, not Earth. Now she can't find her friends, but there is this really hot, naked guy who calls himself a king and is offering her aid.
There's only one teensy little problem: He says she's his mate and is planning on keeping her—forever. Oh, and there's one more thing: He's a beast most of the time. And Gemma has to decide if she's willing to give up everything for the one man she's meant to be with in the universe.
Author's Note: While this book is the first in a series, it can be read as a stand alone.