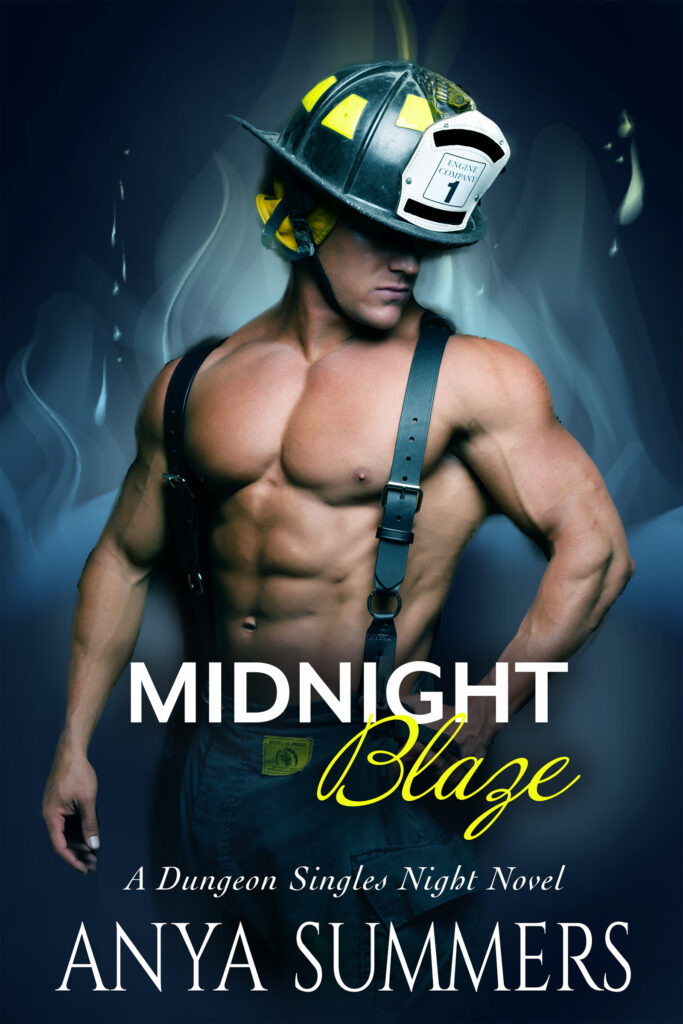 Dungeon Singles Night #8
July 26, 2022
S & G Books LLC
ISBN-10: B0B7H91DLV
ISBN-13: 9798839380264
Available in: Hardcover, e-Book, Trade Size
Midnight Blaze
All she wants is to help her best friend.
Tessa's bestie has been dying for a night of ecstasy with a certain sexy doctor at The Eros Pit. When Tessa winds up with the doctor's marker at the singles night event, she swaps. There's no harm in it, not when she knows her best friend will get to have the night of her dreams.
Except Tessa ends up with a Dom she wants nothing to do with – Cooper Livingstone. Danger surrounds him. The sexy alpha is a total badass, fighting wildfires on the front range. He's potent. Makes her body come alive in ways she has never experienced before. It worries her how much she craves his wicked brand of lovemaking after a single night.
Cooper lives and breathes his daredevil lifestyle. For him, there is nothing like coming up against Mother Nature's wrath – that is, until Tessa winds up in his bed. Underneath her serene façade lies a feisty, passionate woman who calls to him on an elemental level. After a single night, he yearns to claim the intoxicating submissive. She's in his blood. He dreams about her taste and her surrender. The need to claim her, make her his in every way, is a hunger he cannot deny. He will do whatever it takes to earn her surrender, and possibly even her love.
But Tessa doesn't take chances. They're way too dangerous. She knows far too well how devastating the consequences can be. And submitting to Cooper might just be the biggest risk of all.
Can Cooper convince Tessa to take a chance on him?