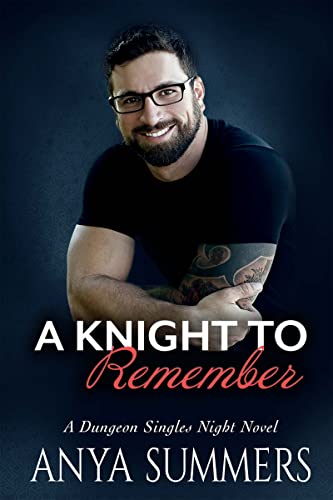 Dungeon Singles Night #6
January 25, 2022
S & G Books LLC
Available in: e-Book
A Knight To Remember
Peyton can't believe she let her friends talk her into going on a date—to a sex club, no less. And dressed up as Lady Guinevere. Peyton doesn't believe in love. In fact, life has convinced her that romance is nothing but a fairy tale. As she expects, the date goes every kind of wrong and the jerk she's with can't seem to take no for an answer. Peyton is in trouble, serious trouble, until a gorgeous knight in shining armor—literally, a knight—comes to her rescue.
Colin likes to play. To seduce. To give women pleasure. But that's all he's interested in. Once upon a time he believed in true love and happily-ever-after. That was until his fiancée left him standing at the altar with a huge diamond ring and a broken heart. When he sees Peyton is in trouble, chivalry takes over. Once she's safe, he is shocked to realize he needs more than her gratitude, he needs her. In his bed. In his life. His.
The only way to break down the walls around Peyton's heart is to touch her. Tame her. Demand her complete and total surrender. Give her…A Knight to Remember.