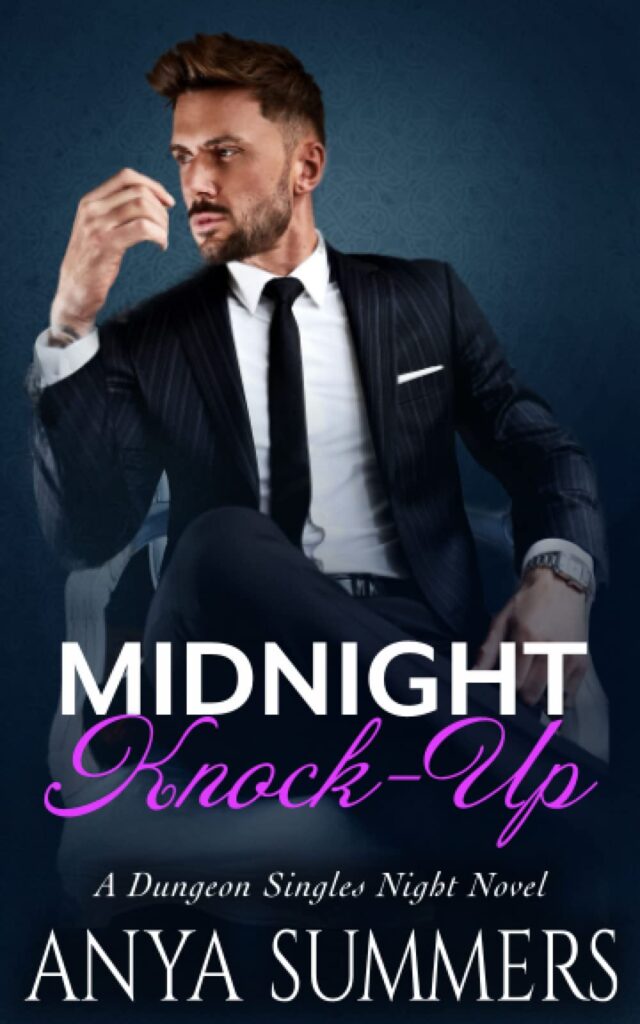 Dungeon Singles Night #10
October 28, 2022

ISBN-10: B0BKSCRTTZ
Available in: Hardcover, Paperback, e-Book
Midnight Knock-Up
Billionaire CEO Jase Ryan is tired of the beautiful gold-diggers, greedy politicians and false friends who only want one thing from him…money. When he sees Rose at her Senator father's mind-numbing political fundraiser, he can't take his eyes off her. He wants her in his bed, and he's willing to pay the price for the ridiculous plated dinner if he can make that happen. One night is all he wants. One night of freedom where both of them know the score.
Rose Murphy is tired of feeling trapped in the role as her father's political pawn. Everyone in the elite circles treats her like a porcelain doll, eager to touch, but afraid to break her. Trouble is, she wants to be broken. She wants a man who is wild, rough and on the edge of control. When her gaze locks with billionaire hottie Jase Ryan's, she knows she can finally get a taste of exactly what she needs. Jase has a reputation for demanding control in the bedroom. A night of surrender sounds like heaven when she's so tired of being in charge of everything.
A one night stand. Hot. Dirty. They both know the rules. Nothing personal. No second date. A solid bargain. Until Rose turns up pregnant, her Senator father is using the baby as leverage, and the only way Jase can protect his unborn child is to marry the enemy and keep her close.
She represents everything he hates. So why can't he keep his hands off his new wife? Why does he crave her in his bed? Why does he suddenly want to make this thing real?