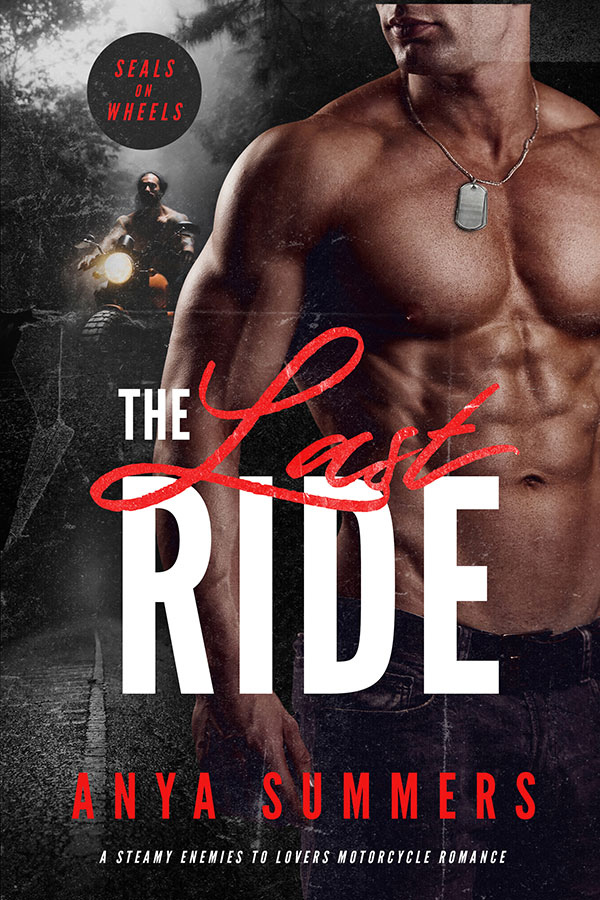 SEALs on Wheels #1
May 9, 2023
S&G Books LLC
ISBN-10: B0C4MZDHRG
Available in: Hardcover, e-Book, Trade Size
The Last Ride
I hate her.
She's my dead best friend's ex.
But I have a letter for her – from him.
One final ride with my unit.
One last chance to fulfill an oath sworn in blood.
I don't expect us to be two storm fronts clashing against each other, unable to walk away.
I don't know how to reconcile my need for her.
It goes against every vow of loyalty I swore.
She's the most formidable opponent I've ever had. My control has never been this close to breaking.
One taste of her and I know I'll never let her go.
But I can't leave, not with someone stalking her.
She needs me. My body. My soul. My protection.
I'll use every trick I learned as a SEAL to keep her safe.
Because nobody messes with what belongs to me.
Grab this steamy, enemies to lovers, stand-alone where a Navy SEAL clashes with a stripper, as they grapple with an attraction they cannot deny.