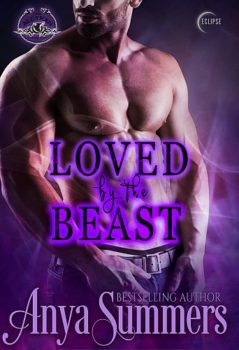 Alcyran Chronicles #3
August 5, 2019
Eclipse Press
Available in: e-Book
Loved by the Beast
Anna has plans for her life. This fall, she will be heading off to medical school, well on her way to becoming a doctor. But first, she and her besties head to Ireland to celebrate.
Nowhere did her future plans even include serious dating, let alone becoming mated to a man who can turn into a freaking beast with wings. Nor did she reckon with being sucked through a portal onto another planet while on her way home from a great night out.
Yet from the very first time her new mate touches her, Anna wonders if this could be the real deal — as in: the big L. The only problem is, her mate says his kind do not love; they protect, they pleasure, and they provide.
Can Anna really kiss goodbye all her plans for the future, and agree to spend the rest of her existence without love?