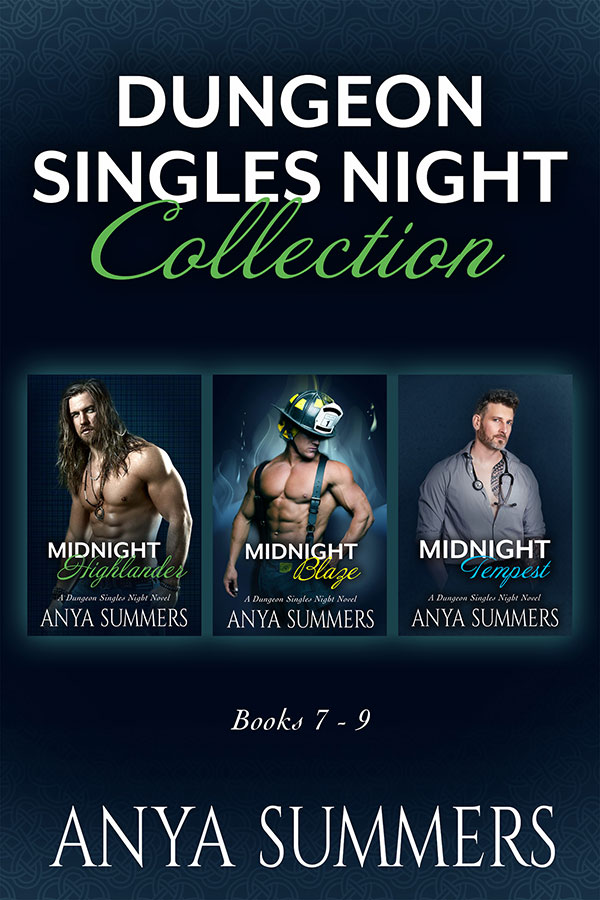 Dungeon Singles Night
July 28, 2023
S & G Books LLC
Box Set
Available in: e-Book
Dungeon Singles Night Collection 3
From the Bestselling Dungeon Singles Night Series, the third boxed set with three full-length, steamy contemporary romance standalone books 7-9!
MIDNIGHT HIGHLANDER
Love and passion collide in a sizzling showdown between Xavier and Emma in this romantic, suspenseful journey to uncover if happily-ever-after is just a fairytale or a life-altering reality. Will Xavier risk telling Emma the truth before their business arrangement runs out and his life comes crashing down?
MIDNIGHT BLAZE
When Tessa swaps a marker with her bestie, the last thing she expects is to fall into the arms of bad boy wildfire warrior and erotic master Cooper Livingstone. But one night in his bed sparks an undeniable fire between them that's too hot to ignore. As Tessa learns to recognize the power of pleasure and trust her own desires, Cooper searches for a way to prove himself worthy of such a passionate submissive. Will their burning connection create something that will withstand the heat or will it all go up in flames?
MIDNIGHT TEMPEST
Love is an unexpected invitation that can arrive when you least expect it – and when Nora meets Levi, she knows that he's the one man who will change her life. With a sizzling chemistry that leads to the hottest night of their lives, they both must face a struggle of secrets and uncertainty. Despite what may tear them apart, could Nora's love be strong enough to bridge the gap between them?