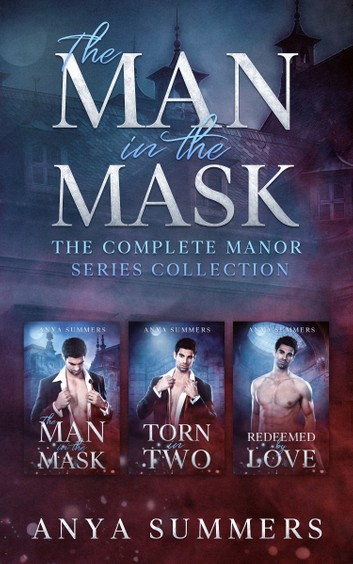 Manor Series
February 23, 2021
S & G Books LLC
Box Set
Available in: Paperback, e-Book
The Man In The Mask: The Complete Manor Series Collection
THE MAN IN THE MASK
He wore a mask. He touched me like he could read my mind, like he knew my deepest, darkest fantasies. He demanded complete surrender.
I gave him everything. I still don't know his name. I only know he has a secret capable of destroying me.
TORN IN TWO
The masked man revealed himself to me. Now I have two weeks to decide. Two weeks until he shatters my heart into tiny pieces.
Because he was not alone in his desire to claim me. There was another. Another who touched me. Gave me pleasure. Demanded surrender.
Now both demand I choose between them. I would rather be torn in two.
REDEEMED BY LOVE
I never knew love could be like this. Two lovers. Intense. Passionate. Demanding.
I have made my choice. The only thing I can do now is hope. Hope the men I love can accept it.
Hope to be redeemed. Hope this obsession doesn't destroy all three of us.