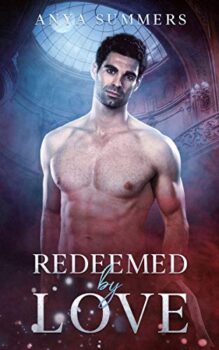 Manor Series #3
February 9, 2021
S & G Books, LLC
Available in: e-Book
Redeemed By Love
I never knew love could be like this.
Two lovers.
Intense.
Passionate.
Demanding.
I have made my choice.
The only thing I can do now is hope.
Hope the men I love can accept it.
Hope to be redeemed.
Hope this obsession doesn't destroy all three of us.
Publisher's Note: Please read book 1 The Man In The Mask and book 2 Torn In Two before reading Redeemed By Love.